Dedicated servers in Ukraine, Germany, France, Netherlands and USA
Does your project need high computing power and uncompromising dedicated resources? In this case, your choice is to rent a dedicated server. Thanks to the experience gained in the market since 2005, the presence of our own Data Center in Ukraine, and many years of partnership with the largest Data Centers, we are ready to offer both branded and entry-level servers around the world. A wide range of costs makes renting a dedicated server affordable for projects even with a minimal budget, and the choice of locations allows you to place a project on almost any topic.
Free trial period
30 Days MoneyBack Guarantee
Start now
Dedicated server features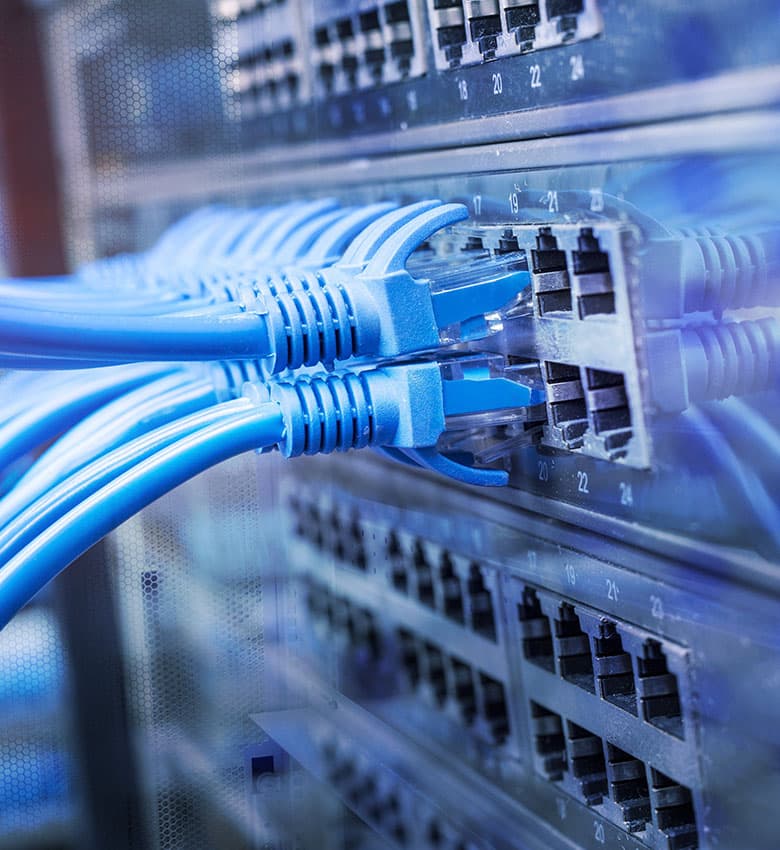 Personal hardware resources
Each dedicated server board works for its client, working out everything to the cent.
Dedicated uplink
The connection to the global network is limited only by the width of the dedicated port on the switch in our DC.
Selecting a control panel and OS
The service provides the widest selection of pre-installed software from all existing hosting services.
Basic management
Each server is provided with basic administration by our specialists.
Managed DNS
The ability to use our trusted DNS management service without having to set it up on your own server.
Remote backup 50 GB
Free space for data backup on our remote server.
Flexible and easy to manage software...
Choice of location in the best data centers in the world
CentOS, Debian, Ubuntu, FreeBSD, Windows Server (64-bit or 32-bit upon request)
Server control panel to choose from: ISPmanager, cPanel, Plesk, DirectAdmin
Basic sets of system modules Apache, MySQL, PHP, Perl
Possibility to install additional software
Server protection with built-in IPTables Firewall or Windows Firewall
Free with every plan...
Basic management
Managed DNS
Control panel as a gift
Remote backup disk
Latest hardware...
The best servers from Supermicro, DELL, HP
Entry-level budget servers
Reliable SATA, SAS, SSD, NVMe and hardware RAID controllers
RAM from 4 to 128 GB DDR3
Intelligent platform management interface (IPMI)
APC Zero-U nanaged power outlets
Top network quality...
1 Gbps network connection
Network equipment from global brands: Juniper, Cisco, HP
Multilevel hierarchy of building a network
Connection to top providers and traffic exchange networks
Modern data centers with UPS and diesel generators
24/7 Support...
Support by phone, live chat, instant messengers and through the ticket system
Regular data backup
24/7 server monitoring
Knowledge base "Questions and answers"
Extra services
Each tariff can be upgraded with the necessary components from the list below. You can add or remove additional services in the order settings.
Additional IPv4 address :
(from $3.00 - Monthly, no more than 32 IP per server)
Subnet /48 IPv6 addresses :
(from $10.00 - Monthly)
CloudLinux : ($13.00 - Monthly)
Windows Server 2012 R2 Standard Trial : ($0.00 - 180 days)
VMmanager 5 KVM / OVZ : ($0.00 - free)
HestiaCP / VestaCP / ISPmanager 6 Lite / DirectAdmin : ($0.00 - free)
ISPmanager 6 Pro : ($12.00 - Monthly)
ISPmanager 6 Host : ($18.00 - Monthly)
ISPmanager 6 Business : ($24.00 - Monthly)
Plesk Panel Web Admin Edition : ($11.00 - Monthly)
Plesk Panel Web Pro Edition : ($17.00 - Monthly)
Plesk Panel Web Host Edition : ($28.00 - Monthly)
cPanel (100 accounts) : ($49.00 - Monthly)
cPanel (200 accounts) : ($75.00 - Monthly)
cPanel (300 accounts) : ($101.00 - Monthly)
cPanel (400 accounts) : ($127.00 - Monthly)
cPanel (500 accounts) : ($153.00 - Monthly)
SSL certificate : (from $15.00 - Annually)
Management : (от $50.00 - Monthly)
Remote backup : (from $2.24 - Monthly)
DDoS Protection : (from $20.00 - Monthly)
Frequently Asked Questions about Dedicated servers
You have questions? We have already answered them.
What is a "Dedicated Server", what is the difference from a virtual one? For what tasks is it needed?
A dedicated server is a specific physical server in a data center rack, unlike a virtual server, which is created in a virtual cell of a full-fledged dedicated server. Dedicated servers are equipped with more processor power, more RAM, disk space and network speed. Accordingly, they are most suitable for requests from high-load projects, for reselling for shared hosting, for installing game servers, and other resource-demanding tasks.
My project is on a virtual server, how can I move to a dedicated one?
The procedure of a seamless transition in "one click" from a virtual server to a dedicated server is not possible. But our team is always ready to deprive you of the worries and time spent on moving. Our experts will help you migrate your projects in the best possible way from a virtual server to a dedicated one for free. Depending on the complexity and time spent on the task, additional fees may apply.
Can I reinstall the operating system myself?
Upon request to the support service, you can get access to IPMI - a separate server management interface that allows you to interact with it at the hardware level. You will be able to manually mount the ISO image of the system you need and install it. If you need help with this task - you can rely on us, we will install the OS as quickly as possible.
Can I change the hardware configuration of a dedicated server?
If you did not find a suitable configuration of a dedicated server on our website, you can always contact the sales department. Our specialists will be able to clarify the availability of the components you need to assemble your dedicated server configuration.
How long after payment will the dedicated server be ready?
Dedicated servers are installed manually by data center engineers. Therefore, times may vary. On average, installing a dedicated server takes up to 5 days. The lease term of a dedicated server will begin from the moment you receive access data from the server prepared for operation. If you need a dedicated server in the shortest possible time - we recommend that you pay attention to the "Hot" offers. These servers are already installed in the racks, and are ready to install the OS for your tasks.
Looking for something else?
We have a full range of services required for website building and webmastering:
30 Days MoneyBack Guarantee
Within 30 days you can exercise the right to a refund if for some reason our services did not suit you.
Start